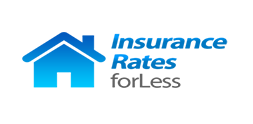 Homeowner's insurance is very important for anyone that owns a home. With homeowner's insurance, you can protect your property and possessions from unexpected events, like natural disasters, fire accident, or criminal activities. While you might not expect that your home will be damaged by fire or other natural occurrences, these are events that can happen to anyone including you. This is why you should consider insuring your home. Aside from the obvious benefits that come with insuring your home, you also get to enjoy diverse discounts and bonus features when you choose the right insurer. Now, how do you find the right insurer out of hundreds of options flooding the internet? Well, it's pretty simple. Visit Insurance Rates For Less, fill in your home details such as roof type, foundation type, home location, etc and then you'll find diverse homeowner's insurance policies suited for you. Read on to learn more about Insurance Rates For Less.
Overview of Insurance Rates for Less
Insurance Rates for Less is a home insurance comparison tool created for customers to compare insurance company rates for home insurance and pick out the best one based on their preference and budget. Insurance Rates for Less has been in operation for more than five years and it offers a conducive platform for consumers to get the right homeowner's insurance in a matter of minutes.
Insurance Rates for Less provides quotes from up to five different companies, and this comes at no extra cost. If this is your first time searching for homeowner's insurance or you don't know where to look, this comparison site would be of great help. The application process is extremely easy and you don't have to know a lot about homeowner insurance to fill in the relevant information. With this online tool, you can save as much 40% on your home insurance plan.
Back to top

↑
What Does Insurance Rates for Less Cover
Since Insurance for Rates is a home insurance comparison site, it covers everything that has to do with homeowner's insurance including the following:
Property Damage: This refers to coverage for any damage to your home including permanent destruction on your property by fire, wind, hail, etc. This includes parts like the garage and roof.
Personal Property: This provides coverage for damage or loss (in case they're stolen) of your personal property like furniture, clothing, appliances, etc
Extra Structures: This refers to coverage for damages to other structures on your property that aren't exactly part of your house. This includes fences, fountains, and sheds.
Liability Coverage: If someone gets injured in your home and you have to settle it in court or anywhere else, this would help you pay up your legal fees.
Medical Coverage: This refers to coverage for minor injuries to visitors or people that don't live with you. If a visitor gets hurt or injured on your property, this will cover the medical payments.
Personal Liability: This covers all medical expenses or damage to other people's property caused by you or other members of your household including your pets. This would also provide coverage for legal expenses if you get sued.
Additional Expenses: This provides coverage for extra costs due to unforeseen circumstances that might make your house unfit to live in temporarily and you have to stay somewhere else. This means that this policy will pay for your housing expenses if a small fire makes your house uninhabitable and you have to live elsewhere till things get fixed.
Back to top

↑
How to Apply for Insurance Rates for Less
To get quotes from different companies via Insurance Rates for Less, you should follow the steps below
Visit Insurance Rates for Less site to get a quote
On the main home insurance page, you will see a box. Enter your zip code and click on Get Quotes Now.
Next, you will have to provide some basic information regarding yourself and your home so that the site can pair you with the best home insurance company that will suit your needs. It is important for you to be as honest as possible when providing the needed information. This information includes the family type, email address, street address, name, current insurance policy, and contact information.
When done, you will receive home insurance quotes in your email and might receive calls from several homeowner insurance carriers offering promising rates for your home insurance.
You can then compare their rates, terms of services, and the extra benefits they offer to make the best choice that would give your home maximum protection.
Back to top

↑
We receive advertising fees from the service providers we rank below. Advertising Disclosure
learn more